Corruption in Sport: Global Report released by United Nations Office on Drugs and Crime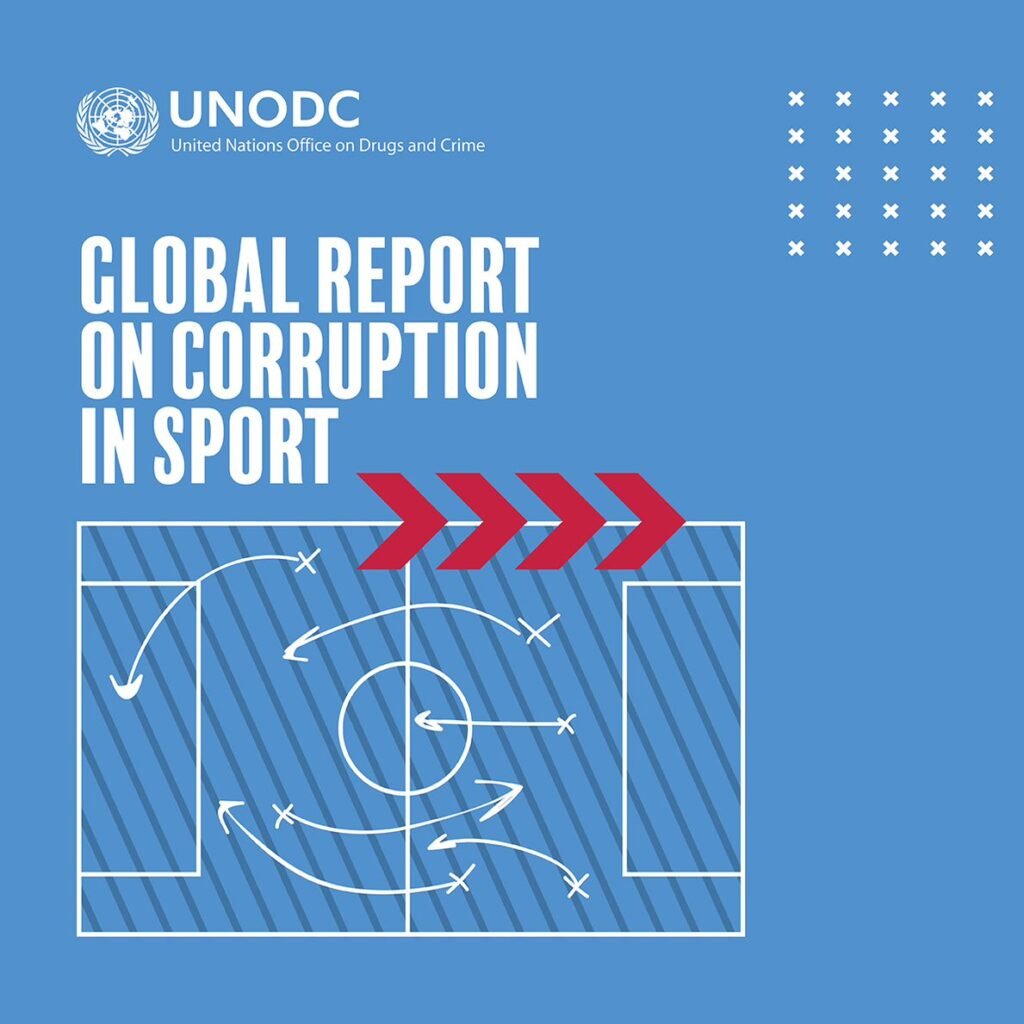 In an increasingly globalized world, it is frequent to see situations in which sport is exploited for illicit gain by corrupt actors. Such complex risks lead sport into a delicate situation as corruption divests sport of its positive, transformative power which contributes to peace and plays a vital role in promoting healthy lifestyles.
In response to this matter, on International Anti-Corruption Day, the United Nations Office on Drugs and Crime (UNODC) released its "Global Report on Corruption in Sport", which was developed with a wide range of experts and sports organizations such as the Union of European Football Associations (UEFA).
The UNODC document aims to inform States parties and sports organizations on the different forms of corruption in sport, through presenting policy recommendations based on best practices defined by case studies and research-based analysis.
The report is divided in ten sections, for each of them the UNODC identified the main issues and the possible responses to the current problems that sport faces related to corruption.
Regarding the main issues that impact on it, the document shows that the evolution in sport have made it more vulnerable to competition manipulation and that corruption within sports organizations has been exposed on a broad scale.
Also, the report sets that the evolution of sport in terms of professionalism, globalization and accessibility changed the type of corruption that affects it and its scale. Because of this, Governments, international and sports organizations have the necessity of implementing specific frameworks and tools in order to better tackle corruption.
Furthermore, the report shows that the ability of Governments and sports organizations to detect corruption is hampered by a critical lack of human and technological resources and specialist skills. Potential whistleblowers are afraid of reporting corruption while investigative journalists often face intimidation.
Regarding gender and corruption issues in sport, the document confirms that corruption in sport poses a range of gender-specific threats to girls and women, most notably in the form of sexual harassment and abuse by those in positions of authority, while the inequality in salary payments contributes to women being vulnerable to corruption on various levels. However, the exact nature and scale of this form of corruption is still unknown because of the challenges that exist respecting the reporting of gender-based violence.
Organized crime is a high-risk area regarding corruption in sport and has grown notably as the coronavirus disease (COVID-19) has made sport more vulnerable to this kind of corruption. For this topic, the report sets that Governments and international organizations need to strength legislative and regulatory frameworks and tools at the national and international levels focused on addressing this issue.
Moreover, the report identifies that current trends such as the growth of betting and the development of e-sports and other technological advancements impact even more over the competition manipulation, which is continually evolving. Those impacts need to be addressed in order to mitigate the risks.
Among other topics, the report points out illegal gambling to be one of the main drivers of corruption in sport and a major channel for money-laundering. As the document shows, the transnationality of many illegal gambling operations presents a challenge to authorities attempting to combat the activity, with illegal gambling operators exploiting an uneven national legislation stage and the greater anonymity provided by the Internet and cryptocurrency use.
In order to mitigate and to give possible responses to these issues, the UNODC makes recommendations on how to tackle the various problems identified, which include:
to effectively implement the United Nations Convention against corruption;
to develop mechanisms for open, confidential and anonymous reporting of all forms of wrongdoing in sport;
to increase investment in the development of women's sport and strengthen legislation to prevent and respond to violence against women and girls;
to put in place comprehensive safeguarding policies and procedures to prevent and respond to any form of crime in sport, including abuse and exploitation perpetrated by organized criminal groups; and
to ensure national legislation includes laws that appropriately criminalize illegal betting and related competition manipulation.
 To be informed about this and other topics, subscribe to the Newsletter, visit our website www.g5integritaslatam.com or contact us by email at info@g5integritaslatam.com